Book
---
Location:
Interior Argentina, Interior Argentina
Interior Argentina, Interior Argentina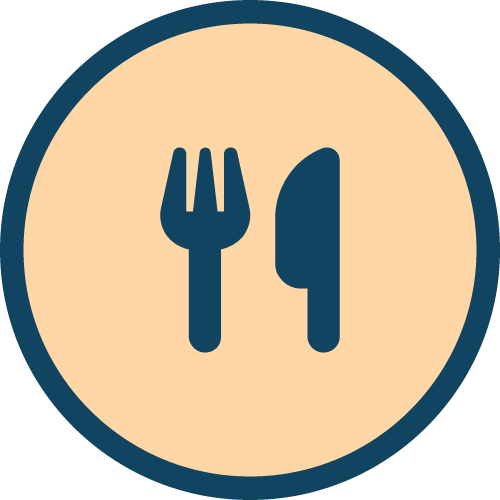 Food
Tickets
Transport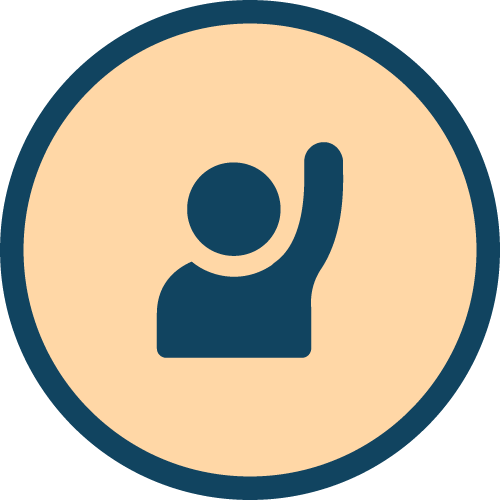 Bilingual Guide
You've seen 500 photos of the Bombonera, Kempes lifting the World Cup at the Monumental, and the ultimate fiesta at the Obelisco in 2022. Buenos Aires is a football fan's paradise, the greatest place on Earth…
Not quite.
Let the Pibe tell you a little secret, the rest of Argentina is even crazier than Buenos Aires and the passion is off the charts. Buenos Aires is the best place on Earth to watch football… the interior of Argentina is the best place in the universe!
If you've been lucky enough to see football in Buenos Aires, you'll know the bittersweet feeling, the experience of a lifetime but trying to find that high again - join our trip to Argentina's interior and discover what you didn't think existed, the next level.
We'll delve into Argentina's interior to live the incredible atmospheres at clubs across Córdoba Rosario, Santa Fe and beyond.
Football is Argentina, Argentina is Passion.
Your bilingual local experts will organise everything including the all important matchday tickets to various stadiums, bed and breakfast, and internal transport.
Ready for an adventure?
The Route
Hop aboard the PIBE WAGON as we travel to Rosario and Córdoba, and a few places in between as we savour the fandom beyond the bright lights of Buenos Aires.

You probably know Argentinian football can be a bit chaotic (that's why we love it!), so the final plan will be defined a couple of weeks in advance but it will look something like the following:
Day 1: Arrive in Buenos Aires - relax, eat some porteño pizza, or catch a lower division game.

Day 2: Coach to Rosario, staying for 3 nights - Attend a Newell's or Central game.

Day 3: Daytrip to nearby Santa Fe, Rafaela or Paraná to see Unión/Colón/Atlético/Patronato…

Day 5: Return to Buenos Aires from Rosario - enjoy a football themed city tour, go to a lower division game or have a steak dinner. 

Days 6-8*: Possible extra - travel to a midweek game based on confirmed fixtures: Junín, Pergamino, Zárate, Campana, or even to other provinces. If not, there'll always be games in Buenos Aires.
Enjoy a Group Activity with the rest of the trevllers organised by the Pibe.

Days 9-11: Travel to Córdoba and see 2 games in Argentina's second city: Talleres, Belgrano, Instituto and Racing de Córdoba.

Day 12: Return to Buenos Aires - stay on and catch the "Cinco Grandes" or head home. Pibe de Barrio will be continuing in Buenos Aires and happy to assist you with games there.
Includes
11 nights Bed & Breakfast 

2 local experts for the whole trip

4 matchdays

Tickets 

Bilingual guides (English & Spanish)

Visiting at least 2 cities beyond Buenos Aires

At least 3 Primera/top flight games*

Internal transport

Airport transfers

1 internal return flight

1 return coach trip

Private Bus transport - based on finalised fixtures

Public transport where needed

1 non-matchday Group activity

Pibe Souvenir
T&Cs
This trip needs a minimum of 6 travellers to go ahead. The deposit will be refunded if the trip is cancelled. (Or it can be valid for the next edition).

It's important to know that the plan is subject to change - fixtures are announced very late in Argentina and many other factors can also affect scheduling - the priority of Pibe de Barrio will be to make sure the group attends at least 3 Primera games in at least 2 cities.
As such, we can't confirm in advance which teams we will see, nor internal travel dates.

If we face unexpected cancellations, internal travel issues, any games missed will be replaced by games of an equal value - that may include games in Buenos Aires as big games in other cities are limited.

A 25% deposit should be made to reserve your place, the remaining 75% shall be paid 1 month before the travel dates - via online payment or bank transfer.

Once the full amount is paid, no refunds can be processed. In exceptional circumstances a partial refund may apply at Pibe de Barrio's discretion.

A surcharge will apply for travellers requiring a single room in the accommodations

Argentinian stadiums and their surroundings are oftentimes not very accessible and therefore unfortunately this may exclude travellers with limited mobility - through no fault of Pibe de Barrio.

Similarly we cannot accept children on the trips.
FAQs
What languages will be spoken?
All of our guides are fluent in English and Spanish. Official match info and communications such as WhatsApp groups will be in English.

What clubs will we visit? What games will we watch?
Given that fixtures will be out only a couple of weeks before the games are played, we cannot know for certain what clubs we will visit during our trip. However, we know for certain that at least one game per weekend is played in Rosario (Newell's or Rosario Central playing home) and in Córdoba (Belgrano, Talleres, Instituto playing home). Pibe de Barrio will plan the trip based on our experience and knowledge of the Argentinian football scene for our guests to have the best experience and catch the most exciting games during their stay.

From what leagues are the matches?
We will attend at least 3 First Division (Copa de la Liga Profesional) games. If there are attractive 2nd division games (such as derbies and play-offs), Pibe de Barrio will consider the possibility of including these in the itinerary. We might also catch Copa Argentina games, the only tournament where away fans are allowed. Copa Libertadores or Sudamericana games might incurr in an extra charge.

Will we attend Boca and River games?
Boca and River will not be attended playing home, as their stadiums are in Buenos Aires. If Boca and River were playing away in the cities we are attending, we will plan the fixtures accordingly to catch these games. If you want to visit La Bombonera and El Monumental before or after the PibeWagon trip, let us know and we will help you out.

When will the fixtures be out?
Fixtures are released only a couple of weeks before the games are played. We cannot know with certainty the exact dates and times of games. As soon as this information is published, Pibe de Barrio will reach out to you.

What is the pre-game experience?
Football in Argentina is much more than going to see a match. The pre-game is a vital and necessary item of the whole matchday experience. Fans will usually gather 4 to 5 hours before the kick-off and enjoy a choripán in a street-made asado, a couple of beers or fernet with friends and family, typically listening to cumbia and cheering for their team. Matchdays are celebration days.

Will I share a hotel room?
Hotel rooms are booked on a 2-people basis. If you want a single room let us know, a surcharge will apply. If you are a group of 3 you can choose whether to sleep together in the same room (a small discount will apply) or have the extra person share a room with someone else.

Who will the expert coordinators be? Why are they needed?
Trip coordinators will be Pibe de Barrio co-founders, Juan and Killian. They have been running Pibe de Barrio for over 5 years and visited countless stadiums in Argentina. They will be in charge of the trip's logistics and itinerary, sorting out the tickets, organising the best pre-game experiences and giving you all the local tips and advices for the trip to be unforgettable.

Is it safe?
Your coordinator guides will explain thoroughly the do's and do not's in Argentina and in matchday situations. We will stick together as a group and your coordinator guides are locals who speak the language and have vast experience on football travel. They will guide you and will let you know when to take care of your belongings to avoid pick-pockets and unwanted situations, having always safety as a number one priority when making decisions.

What happens if I need to cancel?
If you need to cancel, your deposit can be used in the next version of the trip. Once the full amount is paid, refunds are no longer possible.