Book
---
Date:
10 May, 2024. 11:30H
Location:
Buenos Aires, Buenos Aires
Pibe Wagon: Buenos Aires, City of Football
Buenos Aires, Buenos Aires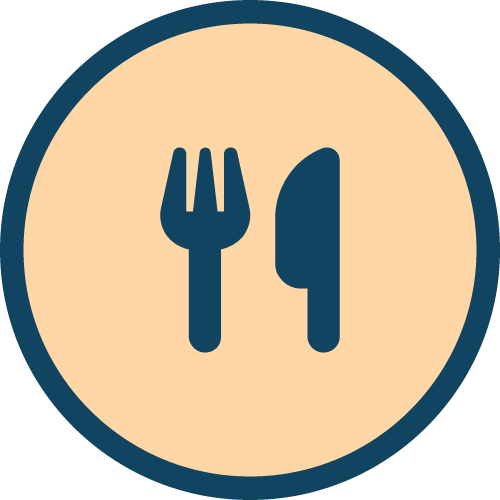 Food
Tickets
Transport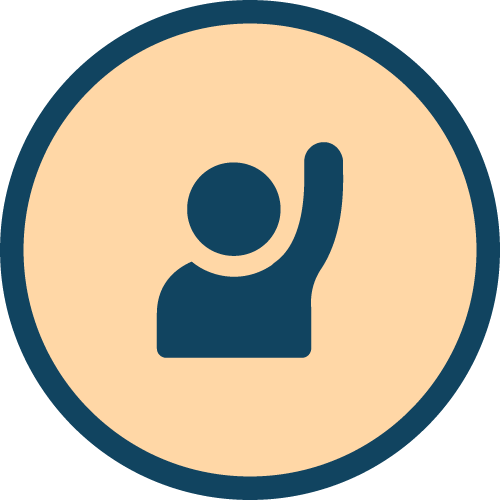 Bilingual Guide
La Bombonera, on top of every football fan's has bucket list. The chocolate-box-shaped stadium "beats" with La Doce's chorus for Boca.
And what about the Monumental? The largest stadium in South América holding 85,000 raucous River fans and scene of the 1978 World Cup final. 
But Buenos Aires is far more than River and Boca, there are 19 professional clubs in the city alone, it's a groundhopper's paradise.
The Cilindro bursts when Racing fans sing "Muchachos"; the decadent glamour of Huracán's Palacio Ducó is a must-see; and the creativity of San Lorenzo's Gloriosa Butteler fans has spread worldwide...
Every day you'll fall in love again – from the smallest club de barrio to the most massively supported chaotic cancha. 12 million people in the "city of fury", where football is above all else.
Football is Buenos Aires, Buenos Aires is Passion.
Your bilingual local experts will organise everything including the all important matchday tickets to various stadiums, bed and breakfast, and internal transport.
Ready for an adventure?
Hop aboard the Pibe Wagon and get a full 2 weekends in Buenos Aires: City of Football. Discover the urban giants such as River Plate, Boca Juniors, and San Lorenzo de Almagro; and the Primera's neighbourhood stalwarts  Huracán, Vélez Sarsfield and Argentinos Juniors.
Visit Avellaneda, the barrio containing Racing and Independiente's grounds only 100m apart. 
Venture outside the city and discover the community clubs like Lanús, Defensa y Justicia, Tigre, Platense and Banfield. And that's just the roll of honour in the top division...
The Route
You probably know Argentinian football can be a bit chaotic (that's why we love it!), so the final plan will be defined a couple of weeks in advance when fixtures are confirmed, but it will look something like the following:
Day 1: Arrive in Buenos Aires Friday morning - check-in, eat some porteño pizza, and catch a lower-league game: Ferro Carril Oeste and Atlanta are nice central options.

Day 2: Raise the stakes on Saturday with a a proper Argentine asado barbecue at a local parrilla, and then visit the beautiful, Oscar-winning, Art Deco Palacio Ducó stadium for a Huracán game.
Or go to a San Lorenzo game at the Nuevo Gasómetro and tour Boedo to better understand their sense of belonging to the neighbourhood. 

Day 3: Topping off the 1st weekend and into the famous La Boca neighbourhood, and join in the street party hours before the game starts, a choripán in one hand and the other one holding a Fernet & coke viajero. Cross off La Bombonera from your bucket list after the life-changing experience of watching Boca Juniors play at home. 

Days 4-7*: for the diehards - hit a lower league game in one of over 50 clubs in greater Buenos Aires. Chacarita Juniors, Nueva Chicago and Almagro all offer intense atmospheres a little off the beaten track.
Enjoy our Maradona Pibe de Oro tour (included) around the city and uncover the passion of the world's football capital and how it's linked to El Diego.

Or take a break from the football and hit a tango show, have a campo day in the countryside like an Argentinian gaucho; or enjoy the day on the water up in the Tigre delta.

Day 8: Check that fixture list and head out to catch a Friday afternoon game in any of Lanús, Banfield, Platense, Argentinos Juniors, Tigre, Véléz Sarsfield or Defensa y Justicia.

Day 9: Saturday comes and over the Riachuelo into Buenos Aires province and into Avellaneda. 150m separate the stadiums of these two massive clubs.
Independiente at the Libertadores de América stadium to support the Diablo Rojo.
Or:
Racing at the Cilindro to see La Academia - "Muchaaaachooos"

Day 10: Sunday has arrived, topping off your trip watching a River Plate game at the biggest stadium in the continent: 85,000 fans supporting the Millonarios.

Day 11: to the airport and home  - ready to plan your next trip!
Includes
10 nights Bed & Breakfast 

A bilingual expert assiting for the whole trip

4 matchday experiences

Match tickets 

Pre-game previa party, beer and choripán

Bilingual guide (English & Spanish)

Internal transport

Airport transfers

Matchday transport (public/private)

Pibe de Oro Maradona city tour, or group activity

Pibe Gift
T&Cs
This trip requires a minimum of 6 travellers to take place. The deposit will be refunded if the trip is cancelled. (Or it can be applied to another date).

The proposed itinerary is an example and is subject to change - fixtures are announced very late in Argentina and many other factors can also affect scheduling - the priority of Pibe de Barrio will be to make sure the group attends at least 4 Primera games.
While we can't confirm 100% in advance which teams we will see, nor internal travel dates, we will do our best to ensure you see 4 of the "Big 5".

Facing unexpected cancellations, internal travel issues, any games missed will be replaced by games of an equal value.

A 25% deposit should be made to reserve your place, the remaining 75% shall be paid 1 month before the travel dates - via online payment or bank transfer.

Once the full amount is paid, no refunds can be processed. In exceptional circumstances a partial refund may apply at Pibe de Barrio's discretion.

A surcharge will apply for travellers requiring a single room in the accommodations

Argentinian stadiums and their surroundings are oftentimes not very accessible and therefore unfortunately this may exclude travellers with limited mobility - through no fault of Pibe de Barrio.

Similarly we cannot accept children on the trips.
FAQs
What languages will be spoken?
All of our guides are fluent in English and Spanish. Official match info and communications such as WhatsApp groups will be in English.

What teams/stadiums will we go to? Will I see Boca at the Bombonera?
You will see 4 of the "Big 5" including Boca at the Bombonera, barring unforeseen events beyond the control of Pibe de Barrio.
Given that fixtures will be out only a couple of weeks before the games are played, we cannot know for certain what clubs we will visit during our trip. However, by covering 2 full weekends, we should be able to watch all of the Buenos Aires teams play home. Pibe de Barrio will plan the trip based on our experience and knowledge of the Argentinian football scene for our guests to have the best experience and catch the most exciting games during their stay.

From what leagues are the matches?
We will attend at least 4 First Division (Copa de la Liga Profesional) games.
There will be an option to attend lower league games also, and in some cases, together with the guests we may replace a game for another important match.


When will the fixtures be out?
Fixtures are usually only released 1-3 weeks before the games are played. We cannot know with certainty the exact dates and times of games. As soon as this information is published, Pibe de Barrio will reach out to you.

What is the pre-game experience?
Football in Argentina is much more than going to see a match. The pre-game is a vital and necessary item of the whole matchday experience. Fans will usually gather 4 to 5 hours before the kick-off and enjoy a choripán in a street-made asado, a couple of beers or fernet with friends and family, typically listening to cumbia and cheering for their team. Matchdays are celebration days.

Will I share a hotel room?
Hotel rooms are booked on a 2-people basis. If you want a single room let us know, a surcharge will apply. If you are a group of 3 you can choose whether to sleep together in the same room (a discount will apply in certain cases) or have the extra person share a room with someone else.

Who will the expert coordinators be? Why are they needed?
Our Trip coordinators are bilingual and have visited countless stadiums in Argentina, learning the tricks of the trade and accumulating experience to help resolve the inevitable issues that arise.
They will be in charge of the trip's logistics and itinerary, sorting out the tickets, organising the best pre-game experiences and giving you all the local tips and advices for the trip to be unforgettable.

Is it safe?
Your coordinator guides will explain thoroughly the do's and do not's in Argentina and in matchday situations. We will stick together as a group and your coordinator guides are locals who speak the language and have vast experience on football travel. They will guide you and will let you know when to take care of your belongings to avoid pick-pockets and unwanted situations, having always safety as a number one priority when making decisions.

What happens if I need to cancel?
If you need to cancel, your deposit can be used in the next version of the trip. Once the full amount is paid, refunds are no longer possible.